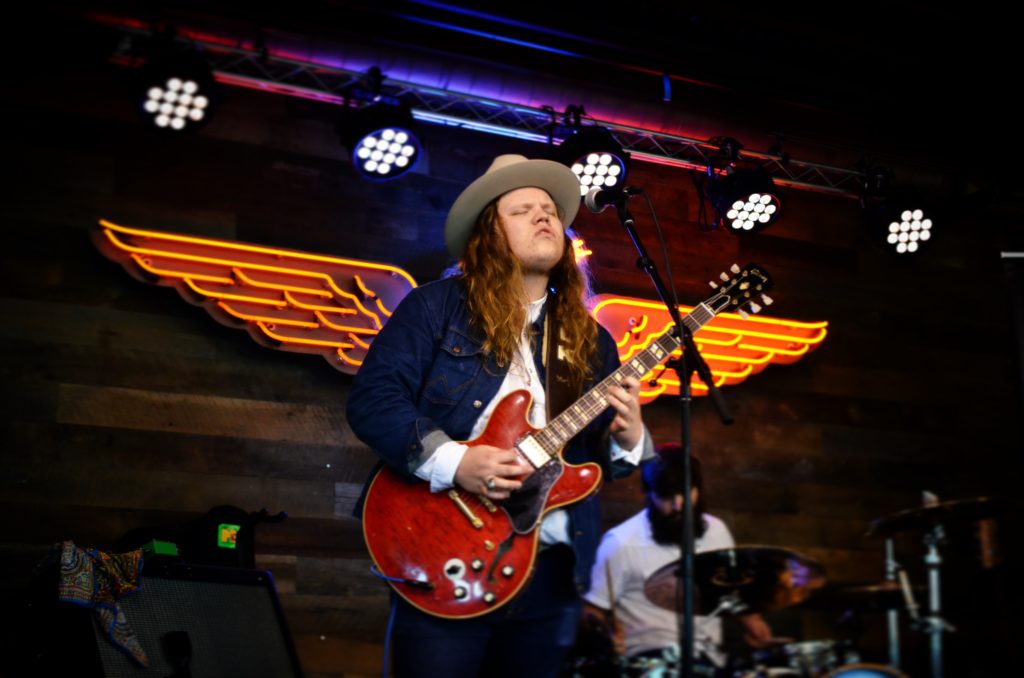 Austin TX – As a devout follower of the blues and specifically blues guitarists, I have spent the last few years waiting for a chance to see Marcus King play live.  I recently got that chance in Austin, TX at an intimate performance at the Yeti Flagship store.  Everything I had read in various music publications, talked about with other musicians, and heard for myself on his various recordings and live concert videos was confirmed by his masterful playing.
But what struck me the most at the end of his performance was that I had not been adequately prepared to witness his incredible talent as a vocalist.
Sitting down with Marcus after his set, our conversation quickly took a turn toward vocalists and the impact they have had on both his guitar playing and his own vocal styling.
"At a certain point I said, okay, I have to stop listening to guitar players because I didn't wanna just sound like a watered down version of my favorite guitarists. So I started listening to, like, vocalists and [started] trying to apply their vocal cadences to the guitar."
It doesn't take long listening to Marcus play to hear exactly what he is talking about.  Although his music is based in the blues, his lead work combines jazzy melodies, funky rhythmic structures and a masterful use of space.
"I kinda sold my soul to the drum kit before I was a guitar player so the rhythmic approach is always how I approached the guitar too," he added, "I even take a lot from like Method Man and like Tupac Shakur, I like a lot of their rhythmic patterns with their rhyming."
While Marcus' path of discovery with the guitar has been long and adventurous, his journey as a vocalist was born out of a tragedy.
"When I was 13, I was only writing instrumental music at the time and, umm, I had a really close friend of mine pass away at that time, and I couldn't really express myself any further just through the guitar, so that's when I started singing."
Having already spent so much time analyzing vocalists of various genres, Marcus was able to re-purpose that knowledge into his singing as well as his guitar playing.  The result is a noticeably emotional and raspy tone comparable to the likes of Joe Cocker and Janis Joplin.
All in all, as if the guitar and vocal talents are not enough, I have to take a moment to also recognize what a humble, appreciative and all-around nice guy Marcus is.  This year alone will see him touring both Europe and Japan in between dates all over the United States and he is loving and soaking in every moment of it.  I am very thankful to have had the opportunity to sit down with Marcus, I wish him all the best in his future and look forward to seeing him again!